We are a growing community of leaders and contributors – researchers, coaches, business leaders, entrepreneurs, and job seekers – from across the US and the world, interested in the impact of new economic realities, and the systemic and cultural shifts, affecting how we think about and manage our careers.
Education: B.S., Education and Psychology – Millersville University of Pennsylvania
Vice President, Imaging and Software Engineering Conformis, Inc.
Education: Master's in Organizational Leadership, Southern NH University; BS Health Science, Northeastern University
Education: Bachelor of Arts in Accounting, Michigan State University; Juris Doctorate, Western Michigan University Thomas M. Cooley Law School
Author, Your Future in Pieces: How Ageism and Income Inequality is destroying America; 2019 Amazon Top Ten Best Seller: Labor Econ & Org Gerontology
Education: Ed.M. Adult Learning and Leadership, Columbia University, MBA Management of Technology, New Jersey Institute of Technology, BA, Communications, The Ohio State University
Aging advocate; Author of 55, Underemployed, and Faking Normal
Education: M.B.A. - Harvard Business School; Masters in International Studies - Johns Hopkins University; B.S., Political Science - Oberlin College
C2Infinity
Education: M.B.A. - Sloan Fellowship in Innovation and Global Leadership, Massachusetts Institute of Technology Bachelors in Math and Computer Science, University of Waterloo
Education: M.Div., Ministry - St. John's Seminary; B.S., Chemistry – University of Massachusetts Lowell, Ph.D., A.B.D., Union Institute & University - Health and Personal Mastery
Education: Masters of Education, Counseling & Consulting Psychology - Harvard University; B.S., Psychology - University of Michigan
Assistant Professor at the East Carolina University School of Social Work
Education: M.S.W., Ph.D. - Boston College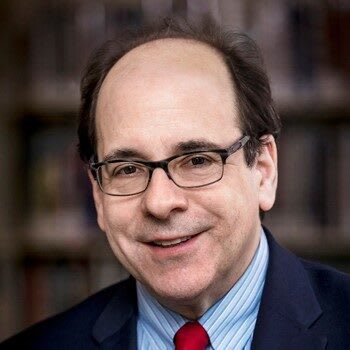 Ph.D., Professor, Lynch School of Education - Boston College
Education: Ph.D, Counseling Psychology - Columbia University; M.S., Counselor Education/School Counseling and Guidance Services - Queens College; B.A., Psychology - State University of New York at Stony Brook
Principal, Innate Force Consulting
Education: M.S., Human Resource Management - Suffolk University; B.S., Social Psychology - Suffolk University
Publisher/Editor of Job-Hunt.org
Education: M.B.A., Information Systems and Operations Management - Boston University Questrom School of Business; B.S., History and Political Science - University of Nebraska-Lincoln
President, Novis Consulting
Education: M.D. - The Larner College of Medicine at University of Vermont; F.C.A.P. - University of California San Francisco
Researchers
Ofer Sharone
Gokce Basbug
Michelle Rosin
Coaches
Cath Amory
Mark Biddle
Arleen Bradley
Deborah Burkholder
Catherine Butler
Matt Casey
Mo Chanmugham
Arnold Clickstein
Joanne Dennison
Leigh Doherty
Robert Dolan
Suzy Drapkin
Nancy Dube
Deb Elbaum
Marion Estienne
Melinda Fabiano
Debra Faith House
Deborah Federico
Maggie French
Allyn Gardner
Wendy Gawlik
Tammy Gooler Loeb
Anne Grieves
Melanie Hamon
Clare Harlow
Kit Hayes
Dale Hinshaw
Jan Hodges
Richard Johnson
Susan Joyce
Cindy Key
Rachelle Lappinen
Pam Lassiter
Ed Lawrence
Lauren Lemieux
Gail Liebhaber
Debbie Lipton
Amy Mazur
Tom McDonough
Wilma Nachsin
Dorthy O'Beirne
Shannon O'Brien
Sara Pacelle
Bonnie Petrovich
Martha Plotkin
Jennifer Riggs
Michelle Rosin
Ilene Rudman
Karen Samuelson
Lisa Shapiro
Robin Slavin
Jan Stewart
Jennifer Straton
Alexandria Vasquez
Tish Wakefield
Patricia Weitzman
Lou Yelgin
To Tom McDonough and Scott Schulz, who helped bring the concept of the ICT Collaboratory to life and for refining the model along the way, and to the courageous nine who ventured into the unknown with us in the Collaboratory pilot.
ICT continues to be grateful for the myriad of contributions from our community members and job seekers in shaping the growth and evolution of our work; thank you for sharing your stories, skills, and suggestions! We are better together.
In memoriam
Scott Schulz
1956-2018
Business Development (2015-2018)
Board Secretary (2017-2018)
We will forever value and benefit from Scott's presence, leadership, and wisdom, which he delivered with his unique mix of humor, practicality, and tough love.